It's time for a change on your HVAC system.
More cost-saving. Less greenhouse emission.
WHY DO YOU NEED A SMART HVAC SOLUTION?
We are an innovative company that's here to provide you with sustainable solutions for your home or light commercial spaces. We have developed a new and cost-effective cloud-based system that optimizes the switch between your electric-base heat pump and your natural gas-base furnace. The result is an advanced hybrid system that allows you to maximize your energy savings, while contributing to a greener and more sustainable future.
Get a Head Start on the Savings with BKR Energy
BKR Energy is an innovative technology company focused on delivering a sustainable long-term solution for your space that will reduce overall energy consumption, lessen the emission of harmful Greenhouse Gases (GHGs), and generate savings, all without compromising thermal comfort. Our company is trusted for our unique cloud-based software that uses varieties of customer-based factors to actively optimize the performance of hybrid HVAC system in a designated location. Alongside its extensive programming, our system is able to produce advanced reporting metrics that are especially important in some residential and light commercial settings.
BKR Energy Mission:
BKR Energy aims to provide an innovative, sustainable, and smart cloud-based system capable of reducing energy consumption, lessening the emission of harmful Greenhouse Gases (GHGs), and generating savings to Ontario homeowners, giving them the opportunity to meet net-zero emissions and contribute to a greener tomorrow.
More cost-saving. Less greenhouse emission.
Reduce your energy consumption: Our Smart Dual Fuel HVAC Controllers, equipped with wireless sensors, monitors your home's climate, and adjusts the heating or cooling method accordingly.

Take control of your energy savings: Our cloud-based technology sets the most economical method to heat or cool your home.

Give back zero emissions: Our solution gives Ontario homeowners the option of lessening their environmental footprint.
We can help you reduce your overall energy costs.
A Solution To Prevent Climate Change In Your Own Little Way Applicable to Residential and Light Commercial
Smart Fuel Switching Control (SFSC) Up to 75% less Greenhouse Gas with 8-15% saving on your…
Easy to install WiFi sensors with installation service option available. Remote monitoring platform available…
All aspects of your software assets including purchasing, deployment & maintenance.
Smart Fuel Switching Control (SFSC)
We work with some of the best people in the industry, and not to mention some of the largest energy delivery companies, in order to bring our innovative technology to Ontarians.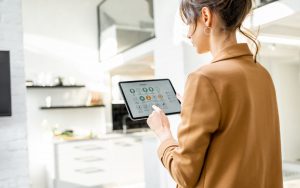 Smart fuel switch systems revolutionize the way homeowners approach heating and cooling by blending efficiency, adaptability, and user control into one cohesive package. In this
Read More »