A Solution To Prevent Climate Change In Your Own Little Way
Applicable to Residential and Light Commercial
Climate change is caused by human behaviour. Therefore, fighting climate change means
transforming the way we live. For transforming from outdated traditional, we need inspiration, tools, and support. BKR Energy provides those to you. Established in 2016, BKR Energy focuses on using cloud-based smart algorithms and AI to reduce the energy cost and carbon emissions in your HVAC system as one of the largest GHG emission contributors.
We are BKR Energy, making your home's thermal comfort affordable and Accessible
BKR Energy's innovative Smart Fuel Switching Controller (SFSC) can have a great impact on reducing residential and light commercial energy saving and GHG emission
Passenger Car Annual GHG Emission
US Environmental Protection Agency (EPA) estimates that the average passenger car emits 4.7 tonnes of carbon per year. This amount of emission is almost like 5 times driving between LasVegas and Newyork (from West coast to East coast).

If three homes simultaneously install our SFSC technology, the obtained GHG emission saving per year is equal to removing one car on the street.
If all the Ontario's residential homes that already have the heat pump and internet-connected thermostat, install BKR branded SFSC technology, the obtained GHG emission saving is equal to removing 58,000 cars on the street.
More cost-saving. Less greenhouse emission.
The Eco-Energy Difference
BKR Energy is set up to bring innovative ideas and novel products into the market.
Residential homes and light commercials
We are providing services to homeowners to make them aware of our smart product, understanding it's value, and beginning to use it
Reliability, based on live demo simulation and live observation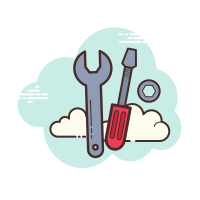 Ready to start saving energy, protect yourself against energy cost fluctuations, and save the environment with us? We have all we need to quickly and affordably retrofit your existing HVAC system, transforming it into a hybrid counterpart. Most homeowners find they need an upgrade anyway, and our offer comes at the perfect time. We'll replace your outdated AC with an energy-efficient air source heat pump (HP) without the need to replace the furnace you already have.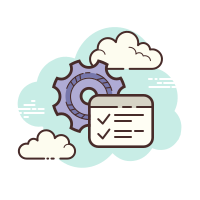 CLOUD-BASED SFSC PLATFORM
Smart Fuel Switching Controller (SFSC) – this intelligent controller is the epitome of green innovation, optimizing your hybrid HVAC system's performance to help you save money and the environment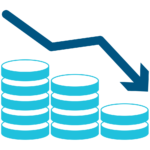 HVAC SYSTEM ENERGY COST SAVINGS
Maximizing your HVAC system energy cost savings and contribution to GHG reduction with minimum possible cost.