More and more Canadians are switching to this innovative technology.
2023 Clean Home Heating Initiative Qualified Technology Provider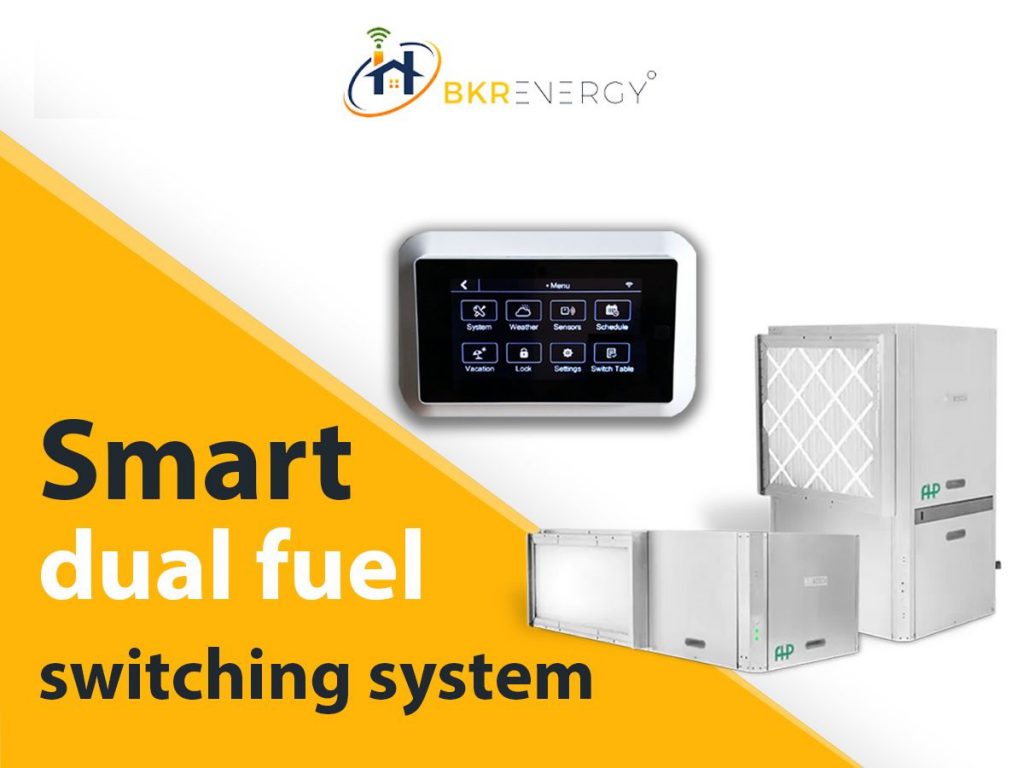 More cost-saving. Less greenhouse emission.
WHY DO YOU NEED A SMART HVAC SOLUTION?
We are an innovative company that's here to provide you with sustainable solutions for your home or light commercial spaces. We have developed a new and cost-effective cloud-based system that optimizes the switch between your electric-base heat pump and your natural gas-base furnace. The result is an advanced hybrid system that allows you to maximize your energy savings, while contributing to a greener and more sustainable future.
Trust the BKR Energy Advantage
Our Smart Hybrid HVAC Systems are approved and trusted by Enbridge, and they have been installed on hundreds of homes across Ontario. Whether you're thinking of getting a new Air Conditioning (AC) unit, or you're looking to upgrade your HVAC equipment, here's why BKR's technology is right for you:
Get a Head Start on the Savings with BKR Energy
At its core, BKR Energy is an innovative technology company that provides sustainable heating solutions for homes and commercial spaces. We have developed a new and cost-effective cloud-based solution that optimizes the heating of your space, by taking into consideration external environmental and electrical factors.
Ready to Get Started?
Maximize your energy cost savings and contribute to a greener and more sustainable future.
The smart dual fuel switching system is comprised of two components: a thermostat that can control both a traditional furnace along with a modern air-source heat pump (sold separately) and a cloud computing software that prompts based on updated energy rates at your postal code to the way your space is heated based on the minimum bill cost.
The custom-built thermostat is capable of monitoring external factors and switching between electricity and natural gas to heat your home at a lower energy cost. It relies on our proprietary cloud-based functions and algorithms that calculate the most cost-efficient way to heat your space and reduce the overall emissions of Greenhouse Gases (GHGs) into the environment.
Learn More About Our Solution
Find out how our thermostat can save you money.
Why Work with Us?
Our Smart Hybrid HVAC system, equipped with wireless sensors, will monitor your space's climate and adjust the heating or cooling method as needed, so you can reduce your overall energy consumption.
Our cloud-based software and technology calculated the most economical method to provide optimal comfort, and you'll be in control of your energy savings.
Our solution provides the option of lessening your environmental footprint, so you can give back zero emissions to our planet.
We work with some of the best people in the industry, and not to mention some of the largest energy delivery companies, in order to bring our innovative technology to Ontarians.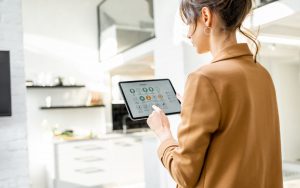 Smart fuel switch systems revolutionize the way homeowners approach heating and cooling by blending efficiency, adaptability, and user control into one cohesive package. In this
Read More »