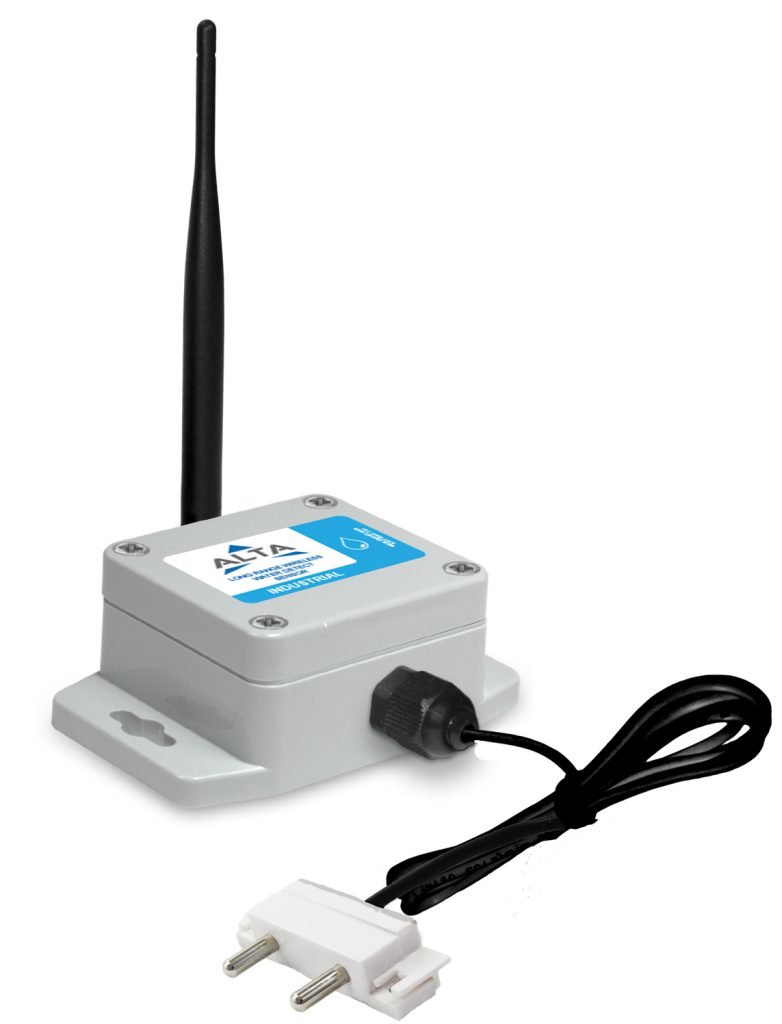 ALTA INDUSTRIAL WIRELESS WATER DETECTION SENSOR PLUS
Add to Cart Successfully! CHECK OUT to view cart, manage quantity and pay.
Product Description
Description
ALTA wireless water sensors alert you via SMS text and/or email when there is water detected, preventing potential property damage that results from flooding or leaks. Place this sensor anywhere flooding or faulty plumbing could cause a problem. This sensor can also be used to detect a lack of water, allowing you to know when a container is nearing empty.
Features
Senses immediate presence of water.
Can also sense non-presence of water.
Use for detection of any non-cumbustible liquid.
* Actual range may vary depending on environment. ** Battery life is determined by sensor reporting frequency and other variables.
In the Box
Wireless Sensor
Mounting Hardware
3V Industrial Battery (Pre-Installed)
SMA Antenna
Product Specifications
Documentation
Applications