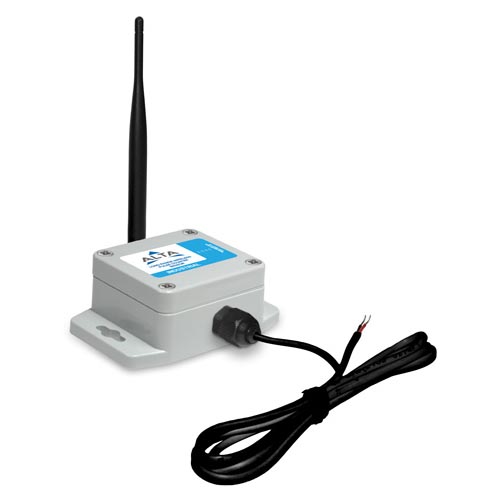 ALTA INDUSTRIAL WIRELESS PULSE COUNTERS (SINGLE INPUT)
Add to Cart Successfully! CHECK OUT to view cart, manage quantity and pay.
Product Description
Description
ALTA industrial wireless pulse counters can be integrated with a dry contact or mechanical switch to count the number of actuations occurring within a given time frame.
Features
Counts the number of pulses in given time frame. (User can set to aggregate pulses, or set to report each pulse as an individual event.)
Support for up to four separate inputs.
* Actual range may vary depending on environment. ** Battery life is determined by sensor reporting frequency and other variables.
In the Box
Wireless Sensor
Mounting Hardware
3V Industrial Battery (Pre-Installed)
SMA Antenna
Product Specifications
Documentation
Applications