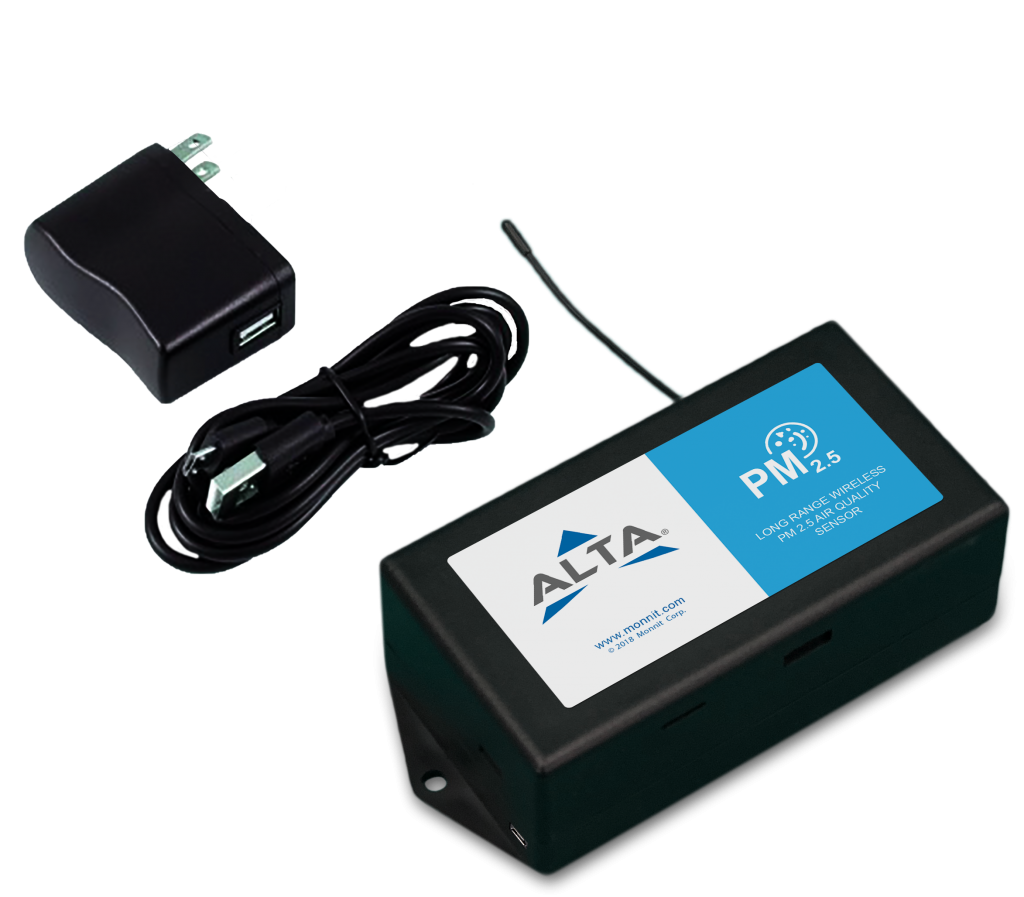 ALTA MONNIT WIRELESS AIR QUALITY – PM METER AA
Add to Cart Successfully! CHECK OUT to view cart, manage quantity and pay.
Product Description
Description
The ALTA wireless Air Quality PM2.5 um meter measures PM1, PM2.5 and PM10 concentrations in the air and transmits the measurement to iMonnit. The PM2.5 meter works by turning on a small fan at the beginning of a measurement cycle to bring in a volume of ambient air and measuring the particulate matter (PM) content of that sample volume. The sensor measures PM content using a laser that scatters based on the number and size of particles suspended in the air. It is important to keep the inlet ports of the sensor clear to ensure proper readings.
Features
* Actual range may vary depending on environment. ** Battery life is determined by sensor reporting frequency and other variables.
In the Box
USB Cable
Wireless Sensor
Mounting Hardware
2 x AA Batteries
AC Power Supply
Product Specifications
Documentation
Applications