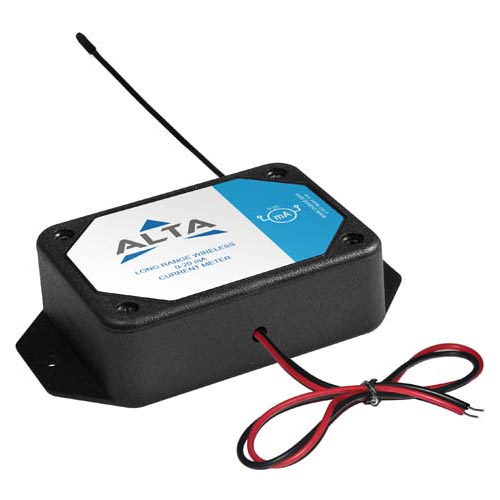 ALTA WIRELESS 0-20 MA CURRENT METER - AA BATTERY POWERED
Add to Cart Successfully! CHECK OUT to view cart, manage quantity and pay.
Product Description
Description
Monnit's ALTA wireless 0-20mA current meters are capable of measuring the current off another device or sensor, up to 20mA (DC), by connecting the leads of the sensor to the positive and ground terminals of the device being measured. Examples of interfacing devices include, but are not limited to: Current transducers (CTs) with outputs up to 20 mA, pH sensor, dissolved oxygen sensor, pressure sensor, magnetic flow meters, velocity or acceleration sensors, industrial vibration sensors, industrial accelerometers, any kind of sensor that specifies the output is in (mA) within the range of 0 – 20.
WARNING
: Use caution when interfacing to the Monnit 0-20mA Current meter. 
Negative voltages, AC Voltages , DC Voltage exceeding 3.6V CAN DAMAGE
 the electronics of the wireless sensor. Monnit is not responsible for troubleshooting, replacing or reimbursing damages incurred by disregarding this warning.
Features
Interfaces with sensors between 0-20 mA.
* Actual range may vary depending on environment. ** Battery life is determined by sensor reporting frequency and other variables.
In the Box
Wireless Sensor
Mounting Hardware
2 x AA Batteries
Product Specifications
Documentation
Applications