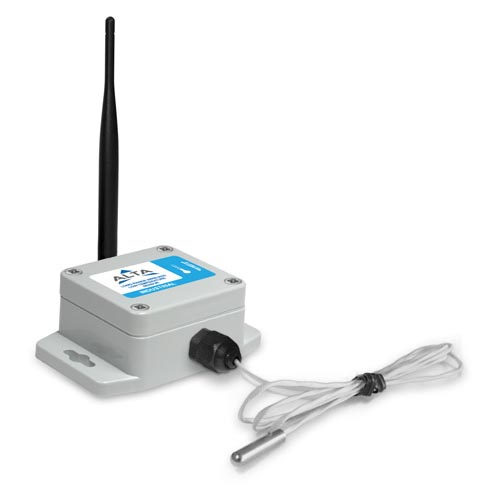 ALTA WIRELESS TEMPERATURE SENSOR - COIN CELL POWERED
Add to Cart Successfully! CHECK OUT to view cart, manage quantity and pay.
Product Description
Description
Monnit wireless low temperature sensors use an RTD to accurately measure temperatures from -200°C to +162°C. Perfect for low temperature critical applications such as freezers and coolers. User customization allows you to set the frequency of sensor readings and create notifications from the system when certain criteria have been met or exceeded. The Low Temperature Sensor is not meant for wet, damp, high humidity environments. This sensor should only be operated in dry, low humidity environments. Should you need a temperature sensor that operates at extreme temperatures and can withstand getting wet or condensed on, please consider our Thermocouple Sensors.
Available with NIST traceable certificate good or 13 months. (In the Customize section above select NIST Certified.) NIST certified sensors orders may take up to 6 weeks to prepare, certify and ship.
Features
Accurate to +/- 0.3°C @ 0°C.
RTD temperature range: -200°C to +162°C (-328°F to +325°F)
Good for extremely low temperature applications.
* Actual range may vary depending on environment. ** Battery life is determined by sensor reporting frequency and other variables.
In the Box
Wireless Sensor
Mounting Hardware
3V Industrial Battery (Pre-Installed)
SMA Antenna
Product Specifications
Documentation
Applications