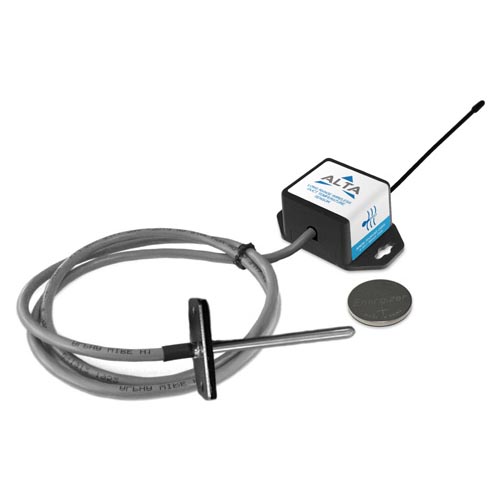 ALTA WIRELESS DUCT TEMPERATURE SENSOR - COIN CELL POWERED
Add to Cart Successfully! CHECK OUT to view cart, manage quantity and pay.
Product Description
Description
The ALTA Wireless Duct Temperature Sensor uses an NTC type thermistor with UL listed plenum cable to accurately measure temperatures in duct work, while maintaining a sealed environment. Can be easily installed and mounted for long term use.
Features
Probe temperature range of -40°C to +150°C ( -40°F to +302°F )
Accurate to +/- 1° C (+/- 1.8°F)
User Calibrated Accuracy +/- 0.25° C (±0.45°F @ 77°F)
UL listed plenum probe cable
* Actual range may vary depending on environment. ** Battery life is determined by sensor reporting frequency and other variables.
In the Box
Wireless Sensor
CR2032 – Coin Cell Battery
Mounting Hardware
Product Specifications
Documentation
Applications