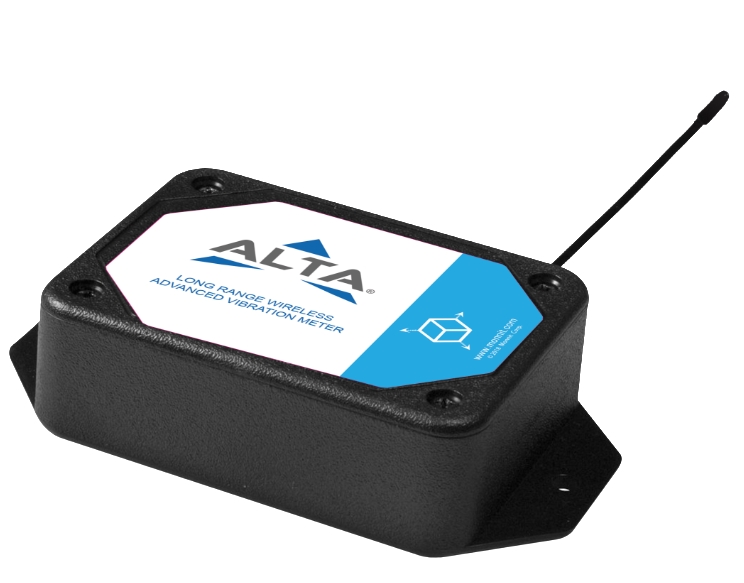 ALTA WIRELESS ACCELEROMETER - ADVANCED VIBRATION METER - COMMERCIAL AA
Add to Cart Successfully! CHECK OUT to view cart, manage quantity and pay.
Product Description
Description
The ALTA Wireless Advanced Vibration Meter uses an accelerometer to measure vibration and frequency on 3 axes. The sensor reports vibration (acceleration, velocity, displacement, or acceleration peak), frequency (Hz/RPM), and crest factor on all three axes. It also reports duty cycle (how much of the report interval that vibration was present), and temperature.
Features
* Actual range may vary depending on environment. ** Battery life is determined by sensor reporting frequency and other variables.
In the Box
Wireless Sensor
Mounting Hardware
2 x AA Batteries
Product Specifications
Documentation
Applications