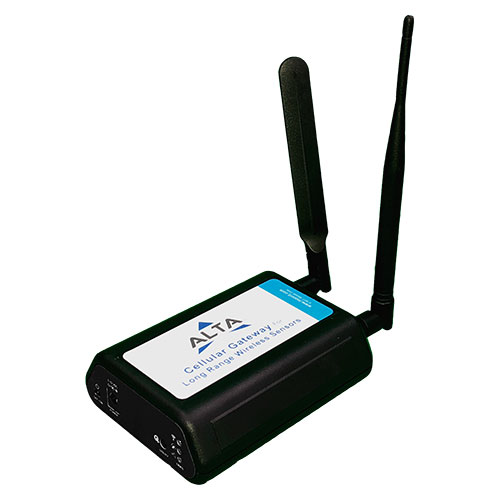 ALTA 4G LTE CELLULAR GATEWAY
Add to Cart Successfully! CHECK OUT to view cart, manage quantity and pay.
Product Description
Description
Monnit LTE Cellular Gateways take advantage of the latest 4G LTE CAT-M1 cellular technology and backup battery, allowing your Monnit Wireless Sensors to communicate with the iMonnit system via cellular transmission even through power failure. This is the perfect solution for remote locations, or where an existing wired internet connection is not an option.
Data Plan – No Data Plan Description:
No data plan is provided with this cellular gateway option selected above. Users must source their own data plan>SIM card (size: micro-SIM 3FF) through one of these approved carriers: AT&T, Verizon, Hologram, Telenor. If you wish to use a non-approved carrier, please contact Monnit. 
SIM card support will need to be investigated and tested prior to approving use of the SIM card with the gateway.
* Actual range may vary depending on environment.
In the Box
Cellular Gateway
Cellular Network Antenna
Monnit Cellular Gateway Quick Start Guide
Power Supply
RP SMA Antenna
Product Specifications
Documentation
Applications